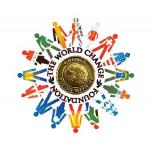 Contact Information
Address
86 Rockview Gardens
Thornhill , Ontario
L4K 2J7


Canada
---
Phone
647- 504-4663

Email
You must be logged in to see.
Login, or register
Website
http://theworldchangefounda...
Tags

You must be logged in to add tags.
The World Change Foundation
---
Mission/Vision
Our Goal is to fill the world with happiness, health, wealth, love, giving and thankfulness. These are the most precious gifts one can give and receive. When we begin to see that we are the gift, the greatest gift of all, we will learn to appreciate ourselves, appreciate others, and appreciate...
[
view more
]
---
What does the organization do?
The World Change Foundation is an organization committed to touching the hearts of all humanity through acts of inspiration, motivation and goodwill.
The World Change Foundation is proud to proclaim the official launch of a one of a kind symbolic coin called "CHANGE", The World Coin...
[
view more
]
---
Opportunities for Youth
The World Coin was created with love for all humanity. Its purpose is to serve as an inspirational reminder and a reflection of life's greatest gift, "oneself", and the opportunities life brings to all. The coin will inspire people of all ages to become active and compassionate global citizens,...
[
view more
]
---
News (RSS)
dreaming of a better world - a child's prayer
April 16th, 2011